Bromley AEGON Men beat The Roehampton Club
Last Sunday (10th
May) saw the Bromley AEGON Men's Team playing at home against The Roehampton
Club.
Roehampton were newly
promoted to the National Division of the AEGON Team Tennis Competition at the
end of the 2014 season and boasted a good squad which included two former GB
Davis Cup players in Jamie Baker and Ross Hutchins.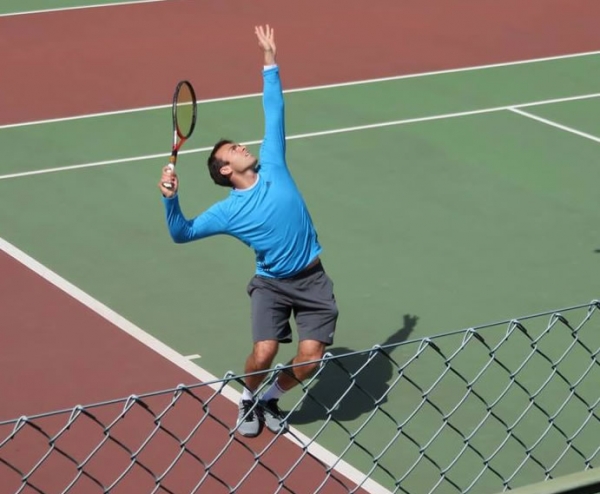 With the sun shining and a
good crowd of Bromley supporters watching the action, Bromley's number 1 on the
day was Robbie Ridout who was pitched against Ross Hutchins. Currently ranked
1166 in the world Ridout edged Hutchins out of the first set on a breaker and
came through to win 7-6, 6-1.
Myles Orton, playing at
number 2 for Bromley, went up against Bojan Jelovac and came through to win
6-2, 7-6.
Sam Hutt overcame Blake
Hutchins in straight sets at number 4 to win 6-4, 6-2.
Long time team stalwart Rob
Searle had a very tight battle against Britain's former number 3 Jamie
Baker, narrowly losing out on a breaker after the match went to 6-6 in the
third set. Still feeling the after effects of running the London Marathon a
couple of weeks ago, Searle went down 5-7, 6-2, 6-7.
Bromley were 3-1 up after
singles and everything was still to play for in the doubles rubbers.
Ridout and Hutt teamed up to
take on the Davis Cup duo of Ross Hutchins and Jamie Baker, but the experience
of the Roehampton players proved too much winning 6-1, 6-1.
Pairing up with Sean
Thornley, currently ranked 174 in the ATP Doubles Rankings, Orton and Thornley overwhelmed Blake Hutchins and Chris Archer in the first set and eventually won 6-1,
7-6.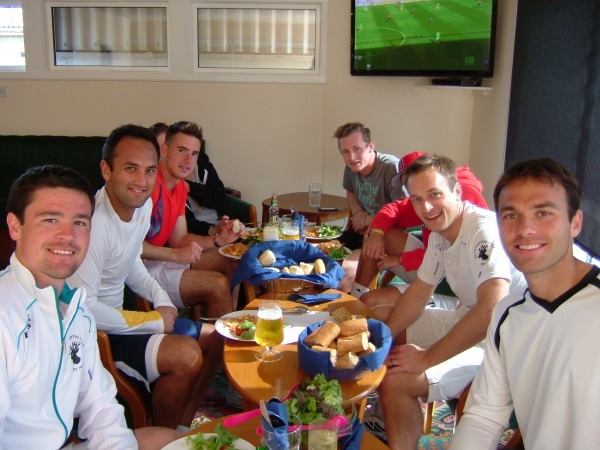 A good win for Bromley LTC
to make it 3 wins from 3 matches this season and are currently top in the South
East Divisional league (link below).
http://lta.tournamentsoftware.com/sport/draw.aspx?id=695BB16D-821A-4C98-845E-664DE6D17FC9&draw=3
Bromley travel to Orpington
on Sunday to take on defending national champions A1 Pharmaceuticals.