This coming Sunday sees the start of Bromley Lawn Tennis Club's defence of their AEGON National Team Tennis title, the British tennis equivalent of the football Premier League.
Having won the National Title back to back in 2009 and 2010 without losing a match, Bromley are defending a twenty match unbeaten run against local rivals Esporta Croydon, who gained promotion to the premier division last season.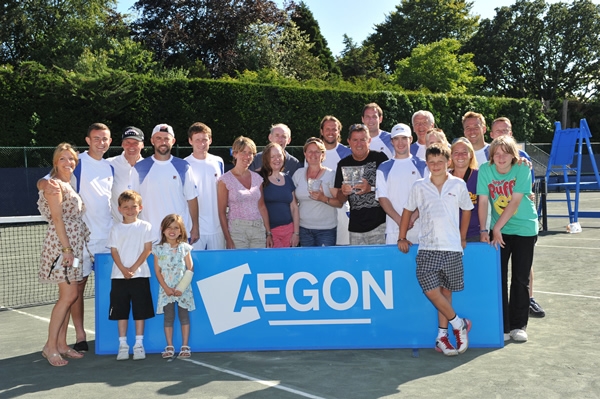 Bromley's squad for the match consists of current and former British top 20 players including Sean Thornley, Matt Illingworth, Tom Higgins and player manager Oliver Freelove who all played a major part in Bromley's success last year. Also making his home debut this weekend is Bromley's new head coach, Britain's former number 3 and GB Davis Cup player Andrew Richardson.
Team captain Rob Searle said 'Bromley have a strong squad to start off the 2011 campaign and as in every season it's about the guys making themselves available to compete. It's important to win your first match of the season and of course to keep this fantastic unbeaten run going'.
Unfortunately Searle himself sustained a broken ankle during the closed season and will not feature in any of the matches this year, but had no hesitation in retaining his captaincy role.
As Rob explained 'The management have done a fantastic job in recruiting four new players to our 2011 squad which gives us more depth to choose from. Having also retained all last season's players our team goal is clear, to bring home a hat-trick of AEGON Team Tennis titles for Bromley.
As always on match days the team players will hit with junior performance players from 10.30am before starting their match at midday. Spectators are very welcome and more details on the team and the club can be found on the website.